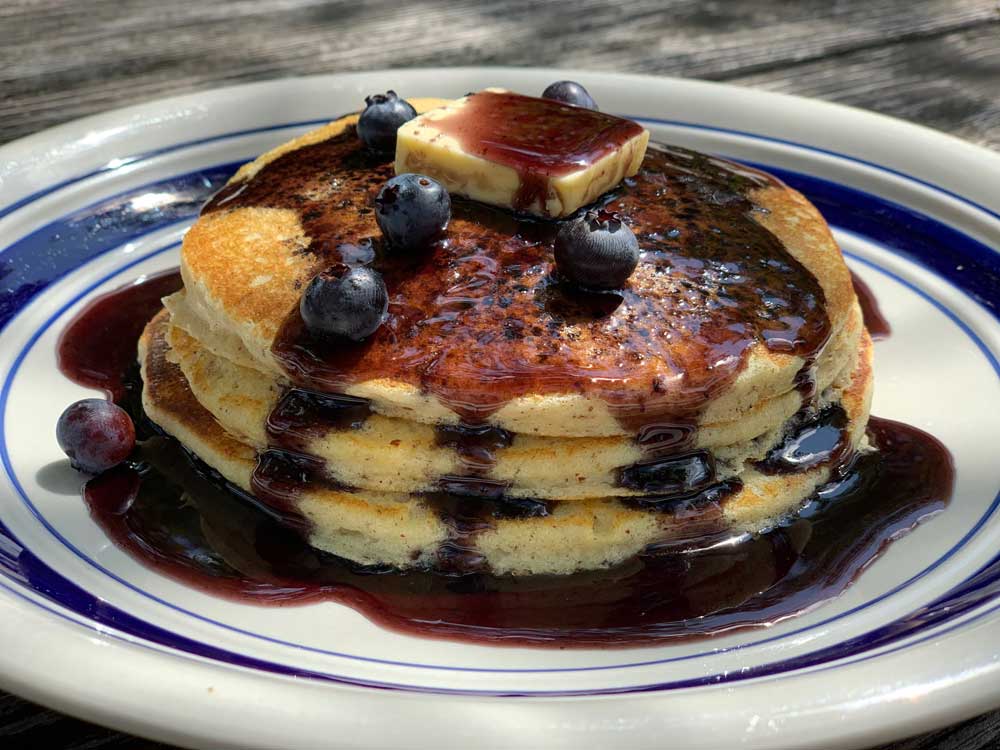 We have exciting news! Our newest creation and member of the Tree Juice family of products is Blueberry Maple Syrup!
We often get suggestions from our Tree Juice fans, so during the summer we asked all our customers which variety of maple syrup they would like to see us develop next. The overwhelming response pointed us towards something fruity!
To create the Blueberry flavor we wanted, we experimented with various ingredients: blueberry juice, blueberry juice concentrate, blueberry powder and blueberry flavoring (yuck). We decided to stay true to our mission of using REAL food and are using whole wild blueberries blended and cooked with our 100% pure maple syrup.
It turns out that approximately 250 wild blueberries in one of our 12oz (soda style) bottles was the winning combination!
We feel this product represents our family of maple syrups with style! It was a lot of fun planning the launch with teaser photos, fun gifs and finally a giggle fest of a video! Check out below!
Ryan's favorite Tree Juice Maple Syrup variety has been Vanilla for YEARS, but Blueberry seems to have taken the top spot on his Sunday pancakes!