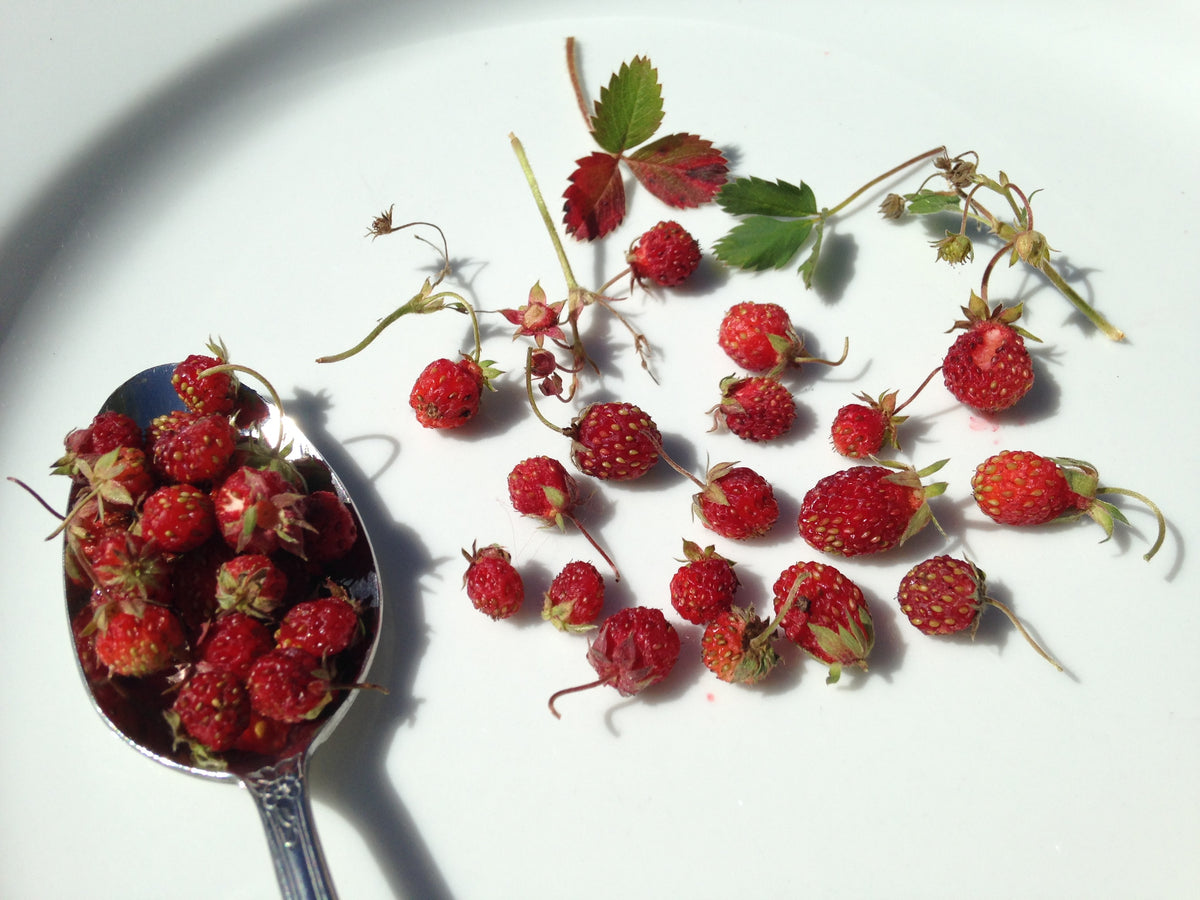 The luscious strawberry reminds us of shortcake with lashings of whipped cream, or scones and jam. The Londoners in the Tree Juice crew who queued up for ground tickets at Wimbledon, associate this dashing little fruit with lawn tennis and blazing sunny days, so we are absolutely delighted to offer you this utterly delicious strawberry maple syrup for a limited time this year!
This juicy berry that seems to scream enthusiasm has conjured up a huge wave of interest from our customers. Everybody wants some! What is it about strawberry? Well, our mantra here at TJ is "spreading happiness through maple syrup" and how best to convey happiness than with this little vivid pop of color?
Every year, the Beacon Sloop Club hosts a strawberry festival in which Tree Juice participates. Jarod, who sold our maple syrup at the event this year, describes the mood at the festival to be much like the weather: sunny and warm. Strawberries make everyone happy! 
Once again, with this new variety we are remaining true to our mission of only using real food in our infused syrups - no artificial flavorings or sweeteners, or additives of any kind - only pure maple syrup plus actual fruit, and that's it! We puree the strawberries, then cook them with our pure amber grade maple syrup until we reach the desired consistency and balanced maple/strawberry taste. A lighter-grade maple syrup really allows the taste of the fruit to shine through. 
We chose pink on our labels to mimic the color of strawberry milkshake (because they are fun and yummy just like our Strawberry maple syrup). 
Our Strawberry maple syrup, a summer seasonal variety, is NOW ON SALE! Save 10% on our 12oz bottle. We can't wait to hear what you all think of it. It's flying off the shelves, so get some while stocks last and invest in a fruity summer full of ice-cream, pudding and milkshakes! Watch this space for recipes. 
Want to find a bottle locally? It's currently available at our farm store in the Catskills, and our friends at Home goods of Margaretville, Saunderskill Farm Market in Accord, Damn Good Honey Farm in Kerhonkson NY, Wrights Farm in Gardiner NY and Mercier Farmstand in New Paltz NY were the first to snag a few cases.
#strawberry #friday #fridayvibes #weekend #food #foodie #foodstagram #local #buylocal #supportsmallbusiness #foodphotography #farmlife #farmtotable #farm #maple #maplesyrup #ilovemyjob #handcrafted #icecream #treejuice #mood #desserts #baking #strawberrymaplesyrup #recipe #ingredient #syrup #puremaplesyrup #familyfarm #sugar