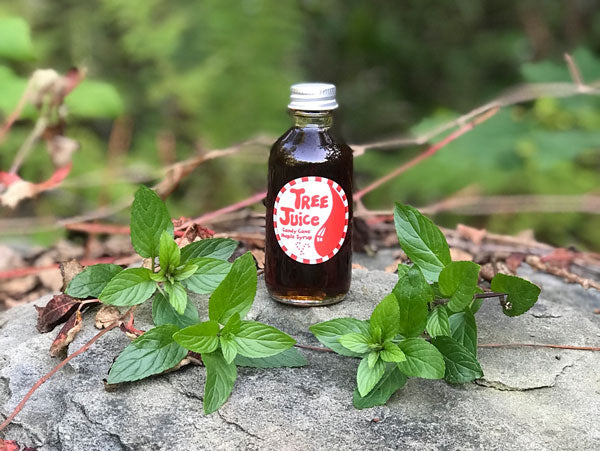 This past holiday season we launched a brand new Tree Juice Maple Syrup variety: Candy Cane! Using peppermint grown organically on our farm, pure Tree Juice Maple Syrup was infused with the fresh leaves, leaving a refreshing hint of mint.
Offered in both 2 oz. and 12 oz. bottles, Candy Cane was very popular at festivals and holiday craft shows. This syrup is lovely on pancakes, in hot chocolate and in holiday mixed drinks.
It was so popular we may have to bring it back next year… stay tuned!