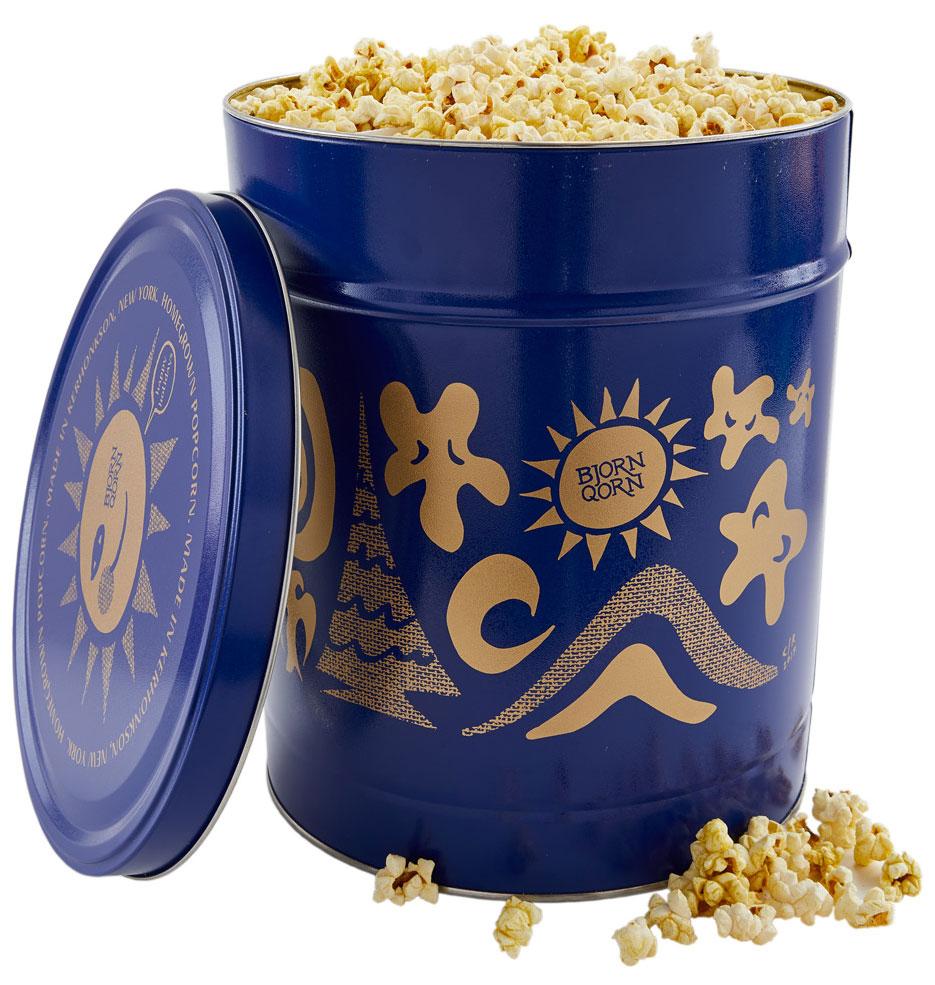 At Tree Juice Maple Syrup, collaborations with other local businesses and organizations are integral to our company values. This Fall, we were thrilled to begin a new partnership with local popcorn maker Bjorn Qorn.
They have three main varieties: Classic, Cloudy and Spicy. Since they are located in Ryan's hometown of Kerhonkson, NY, Ryan would often drive past their headquarters and smell the tasty treats being made inside.
Bjorn Qorn is a unique popcorn business that uses the power of the sun to produce its incredible products. They do this with solar panels installed at their headquarters by Evan and Rosalie of Solar Alchemy, who also, coincidentally, installed solar panels in Ryan's home!
Through Evan, Ryan sent down a complimentary sample of Tree Juice Maple Syrup in the hopes that they would use it to experiment making a maple popcorn product. Which they were excited to try!
After experimenting with our pure maple syrup, they realized they would need to use maple sugar to achieve their desired flavor and texture. So the production team at Tree Juice Maple Syrup (Greg) ;) began experimenting with making maple sugar. We have wanted to add this maple product to our list of items for a long time, so Bjorn Qorn gave us the perfect opportunity to bring it to life!
Maple sugar can be used as a substitute for table sugar in baking and anything you want to make sweet. There are no additives…it's purely maple syrup cooked and stirred to create the sugar. It's a healthier sweetener to have in your pantry!
Our friend, Megan Brenn-White (@upstate_realestate), delivered samples of our new maple sugar to Bjorn for us (she was going on a tour!) and within a few weeks they had created a recipe that was worthy of the name BJORN QORN!
Bjorn Qorn decided to develop a special holiday tin and incorporate their new limited edition, maple inspired popcorn as part of the trio of varieties inside.
It's such a great honor to work with other like-minded, local businesses. Thanks to our friends for always being great connectors to other businesses when they see we are values-aligned. It's because all of you that we continue to expand our line of products and build new community partnerships.
The special limited-edition holiday tins are available now on our website or at the Bjorn Qorn online store. Get it while you can!!