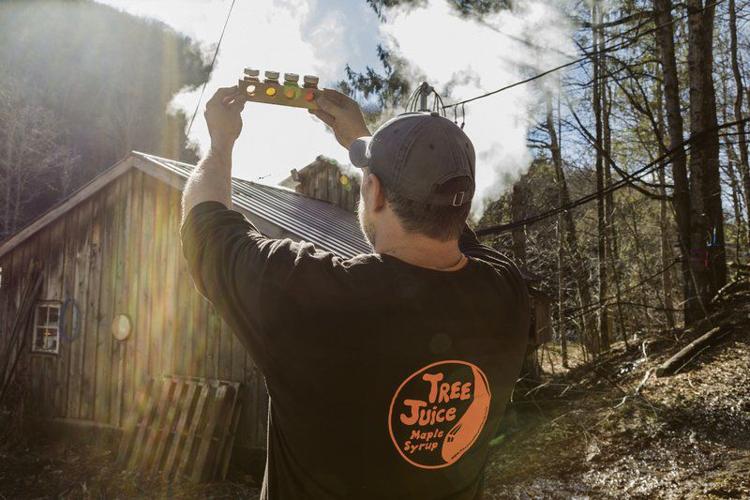 Arkville maple shack has bold flavors on tap
By Caitlin Ogden Contributing Writer
Nestled in eastern Delaware County is a staple of the Northeast, a sugar shack producing fresh maple syrup. Except this one has a twist, a vanilla twist. Or a chocolate twist. Or bourbon — whatever you're into.
Tree Juice, owned and operated by Jake Fairbairn and Ryan Annetts and run out of their family's "Lazy Crazy Acres Farm" is bringing a fresh approach to the production of maple syrup. The idea for the business was born of necessity, according to Annetts.
It began when Fairbairn had a gelato shop, and was purchasing maple syrup from local distributors. They realized they had the potential to create their own on the family farm, due to a large stand of old-growth maple trees.
Read Full Article